Ithaca Loves Local: The Economics of Community 
Tompkins County may already be leading the "local" revolution, but really, we're just getting started.  So what's next?  To find out, join us for a community discussion on how smart development, social equity, technology, and collaboration will help us cultivate a thriving local economy and a more inclusive, resilient community.
Host: Alex Colket, Swidjit
Moderator: TBD
Panelists: Kirby Edmonds (Building Bridges), Emma Frisch (PEAKS), Svante Myrick (City of Ithaca), Gay Nicholson (Sustainable Tompkins)
Where: Greater Ithaca Activities Center (GIAC) located at 301, West Court St., Ithaca, NY
When: Monday, April 29 from 6:30-8:00 p.m.
Keynote Presentation: Passion as a Vehicle for Change, with Emma Frisch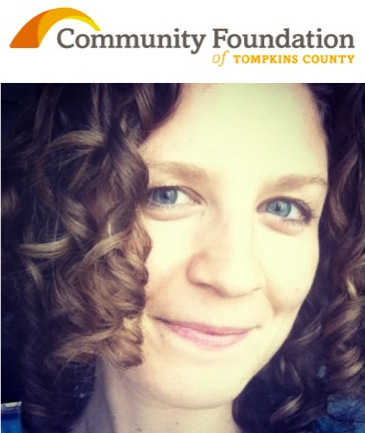 REGISTER TODAY for the Community Foundation of Tompkins County's fantastic annual celebration of philanthropy and the generosity of people in Tompkins County! Join us in learning how PEAKS can help Changemakers bring a good cause to life through easy, affordable online tools for raising money, building community and developing capacity.
When: Tuesday, May 28 from 5:00-7:00 p.m.
Where: Franziska Rackers Center, 3226 Wilkins Road, Ithaca, NY
Workshop: Crowdfunding – A New Way to Raise Money
Sponsored by the Human Services Coalition, this workshop is for anyone with fundraising responsibilities or goals of any kind in a non-profit agency or in a private company dedicated to doing good.
Trainer: Emma Frisch
When: Tuesday, June 4th from 9 a.m. – 12 p.m.
Where: Tompkins County Public Library, Borg Warner Room, 101 E. Green Street, Ithaca, NY
Fee: $50
REGISTER TODAY at 607-273-8686 or registration@hsctc.org.